Larry Flynt's Hustler Club San Francisco Club of the West Award Winner
| | |
| --- | --- |
| DOM PERIGNON BRUT ROSE | $1305 |
| DOM PERIGNON LUMINOUS MAGNUM | $1225 |
| DOM PERIGNON LUMINOUS | $485 |
| LOUIS ROEDERER CRISTAL | $995 |
| KRUG GRAND CUVEE | $595 |
| MOET & CHANDON BRUT | $170 |
| MOET & CHANDON BRUT ROSE | $230 |
| MOET & CHANDON NECTAR ROSE | $255 |
| MOET & CHANDON BRUT MAGNUM | $325 |
| MOET & CHANDON BRUT ROSE MAGNUM | $435 |
| VEUVE CLICQUOT YELLOW LABEL | $260 |
| VEUVE CLICQUOT ROSE | $290 |
| TAITTINGER BRUT LA FRANCAISE | $185 |
| TAITTINGER BRUT PRESTIGE ROSE | $280 |
WHITE
| | |
| --- | --- |
| ROBERT MONDAVI FUME BLANC | $70 |
| FOREST GLEN WHITE MERLOT | $75 |
| PENFOLDS HYLAND CHARDONNAY | $80 |
| KENWOOD VINEYARDS 'YULUPA' | $85 |
| FRANCISCAN CHARDONNAY | $85 |
| JORDAN CHARDONNAY | $99 |
| FERRARI-CARANO RSV CHARDONNAY | $145 |
| NEWTON UNFILTERED CHARDONNAY | $180 |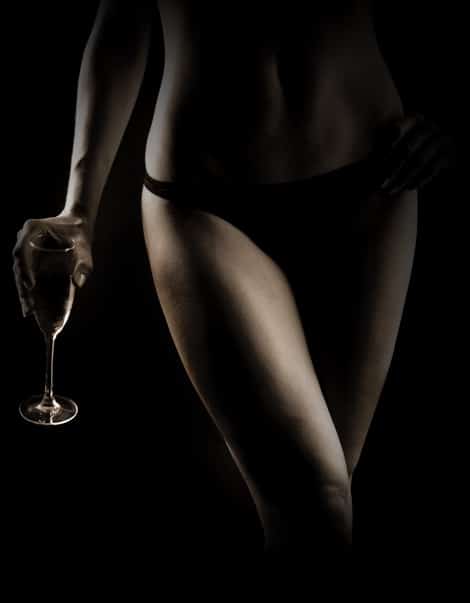 RED
| | |
| --- | --- |
| CHATEAU ST.JEAN MERLOT, SONOMA | $80 |
| HESS SELECT CAB. SAUVIGNON, NAPA | $90 |
| EOS ESTATE CAB. SAUVIGNON, PASA ROBLES | $90 |
| IRONSTONE RESERVE CABERNET, SIERRA FOOTHILLS | $105 |
| ESTANCIA RED MERITAGE, ALEXANDER VALLEY | $130 |
| FRANCISCAN MAGNIFICAT, NAPA | $160 |
| ROBERT MONDAVI RESERVE CAB., NAPA | $385 |
| QUINTESSA, NAPA | $385 |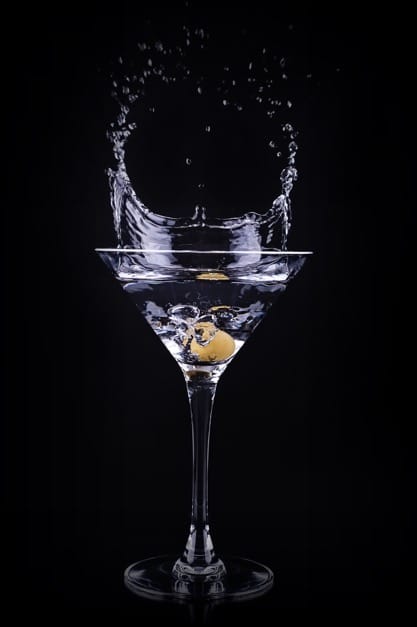 Vodka
| | |
| --- | --- |
| KETEL ONE (Regular, Citron or Oranje) | $480 |
| KETEL ONE 1.75L | $880 |
| BELVEDERE | $495 |
| BELVEDERE LIGHT UP | $565 |
| BELVEDERE 1.75L | $895 |
| CIROC (Regular, Coconut, Red Berry, Peach) | $460 |
| CIROC X-10 | $995 |
GIN
| | |
| --- | --- |
| BOMBAY SAPPHIRE | $440 |
| TANQUERAY | $395 |
RUM
| | |
| --- | --- |
| CAPTAIN MORGAN | $420 |
| DON Q | $405 |
TEQUILA
| | |
| --- | --- |
| DON JULIO BLANCO | $480 |
| DON JULIO 1942 | $990 |
| PATRON SILVER | $480 |
| HERRADURA SILVER | $440 |
WHISKY
| | |
| --- | --- |
| CROWN ROYAL | $420 |
| BULLEIT RYE BOURBON | $465 |
| FIREBALL | $375 |
| JACK DANIELS | $420 |
| JAMESON IRISH WHISKEY | $440 |
| MAKERS MARK | $490 |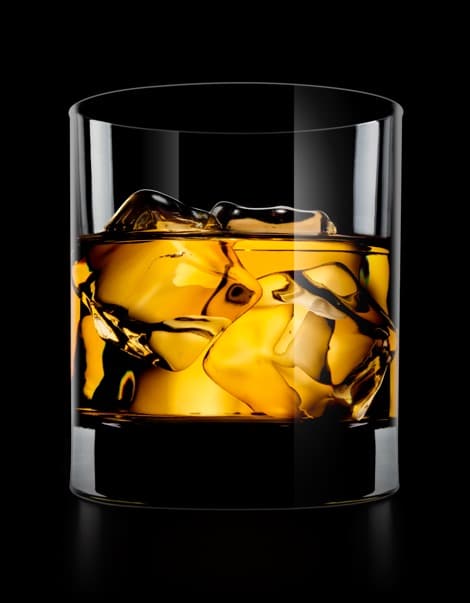 SCOTCH
| | |
| --- | --- |
| DEWARS | $420 |
| JOHNNIE WALKER BLACK | $460 |
| JOHNNIE WALKER GOLD | $935 |
| JOHNNIE WALKER BLUE | $1320 |
| GLENLIVET 12YR | $470 |
| MACALLAN 12YR | $555 |
COGNAC
| | |
| --- | --- |
| HENNESSY VS | $495 |
| HENNESSY PRIVILEGE | $695 |
| HENNESSY XO | $1240 |
| REMY MARTIN VSOP | $595 |
| REMY MARTIN XO | $1240 |
Score VIP Bottle Service at San Francisco's Hottest Strip Club
When you and your crew come to Hustler Club, the premier topless strip club in San Francisco, you already know you're going to have an epic night out – but with our signature VIP bottle service, you can level up the fun and party like true rock stars. Choose between our champagne rooms or bottle service tables for an experience that's unlike anything you've had before. One of our gorgeous Hustler Honeys will make sure you and your friends are well taken care of, topping off your glasses with your favorite premium liquors, wines, and champagnes.
Here at Hustler Club, we're raising the bar for adult entertainment in the Bay Area – so when you make a reservation for our VIP bottle service, prepare for a night that you'll never forget.
JOIN OUR VIP MAILING LIST FOR EXCLUSIVE OFFERS
Upgrade to a First-Class Party Experience with Bottle Service from Hustler Club
Whether you're here to celebrate a special occasion or just searching for the best in San Francisco nightlife, you can be confident that Hustler Club will definitely deliver. Our full-service bar is well-stocked with an exceptional selection of top-shelf spirits, champagne, and wine, so you'll always be ready to raise a glass to our sexy topless entertainers.
Sure, you could sip your beverage of choice with other guests in our general seating area – but you aren't just any other guest, are you? With Hustler Club bottle service, you and your group will be treated to the ultimate in first-class service. Exclusive seating, a VIP host, and epic VIP status are just a few of the perks you'll enjoy.
There's no better way to take your night out to the next level than with VIP treatment at our upscale San Francisco gentlemen's club.
HUSTLER HONEYS &
Champagne Rooms
ASK YOUR VIP HOST
Reserve Bottle Service at Hustler Club and Make it a Night to Remember
Our VIP bottle service features an unlimited assortment of mixers, garnishes, ice, and stemware, setting you and your crew up with everything you need for a perfect night at the strip club. Our extensive bottle service menu includes an impressive variety of champagne, wine, vodka, gin, tequila, rum, whiskey, scotch, and cognac – all of which pair impeccably well with our menu of delicious dishes and of course, our fun and flirty topless Hustler Honeys.
Ready to party at the best gentlemen's club in San Francisco? Reserve bottle service at Hustler Club today.